Did your realtor provide a long list of "to-dos" for you before they'll list your home?

Does the thought of facing years of accumulated belongings overwhelm you?

Are you trying to juggle selling one home, buying another and packing all at the same time?

Do you want to get the best price you can for your home?
If you answered "Yes" to any of these questions, Out From Under can help!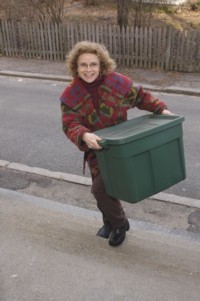 Prepping your home for sale, and moving your family to a new location can be incredibly stressful. The tight housing market in the Boston area means that you have to make your home stand out from the crowd in order to bring the best price. And once the house is sold, the actual process of moving is a major coordinating challenge. Let Out From Under help make the process as smooth and successful as possible
I can help with specific tasks like decluttering and packing, or I can manage your home-selling or relocation process "soup to nuts." I can manage contractors, find donation locations for your unwanted items, even change the address on your magazine subscriptions. I have a team of trusted individuals I can bring in if we need to accomplish a lot of effort in a short time; I call them my "posse" and I will always be there to supervise. I (or I am my team) can help unpack after a local move, and make suggestions for setting up your new home in an efficient manner.
I understand that going through a lifetime of belongings can be an emotional process. I respect your feelings and will gently guide the process to completion within the necessary timeframe.
Read what previous clients have to say about using Out from Under for relocation services.
"Order is never observed; it is disorder that attracts attention because it is awkward and intrusive". -

Eliphas Levi