Can you find the files and papers you need, when you need them?

Does your office reflect a true image of your capacity and professionalism?

Do you complete projects on time, without last-minute scrambling?

Do you have space to be creative?
If you answered "No" to any of these questions, Out From Under can help!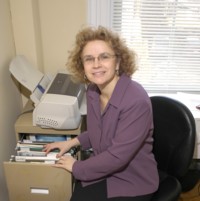 Being disorganized in your office can cost you time and money. Studies show that disorganization costs executives 1 hour every day - the equivalent of up to six weeks per year! Let Out From Under organize your business to be efficient and profitable, while lowering your stress level and enhancing your self-motivation.
Most sole proprietors and small business owners are so busy running their business that the last thing they take time for is being organized. Consequently, piles build up and chaos begins to reign. You might be able to sustain the impression that you "have it all together" when dealing with clients, but you know that things are less stable than they seem. The stress of operating in a less-than-efficient environment can have a negative effect on your attitude and even on your health.
I will work with you to develop customized solutions to filing, paperwork and other organizational challenges, look at time management issues, and help develop simple protocols for you to follow to keep your business operating at peak efficiency.
Read what previous clients have to say about getting Out From Under at the office.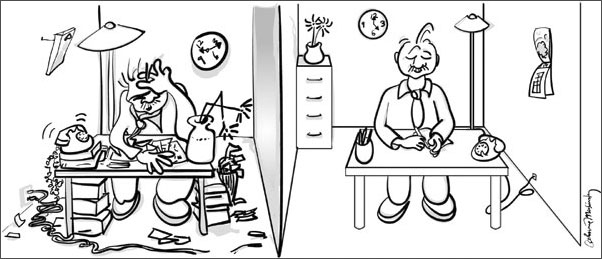 "A schedule defends from chaos and whim. It is a net for catching days". -

Annie Dillard

(The Writing Life)